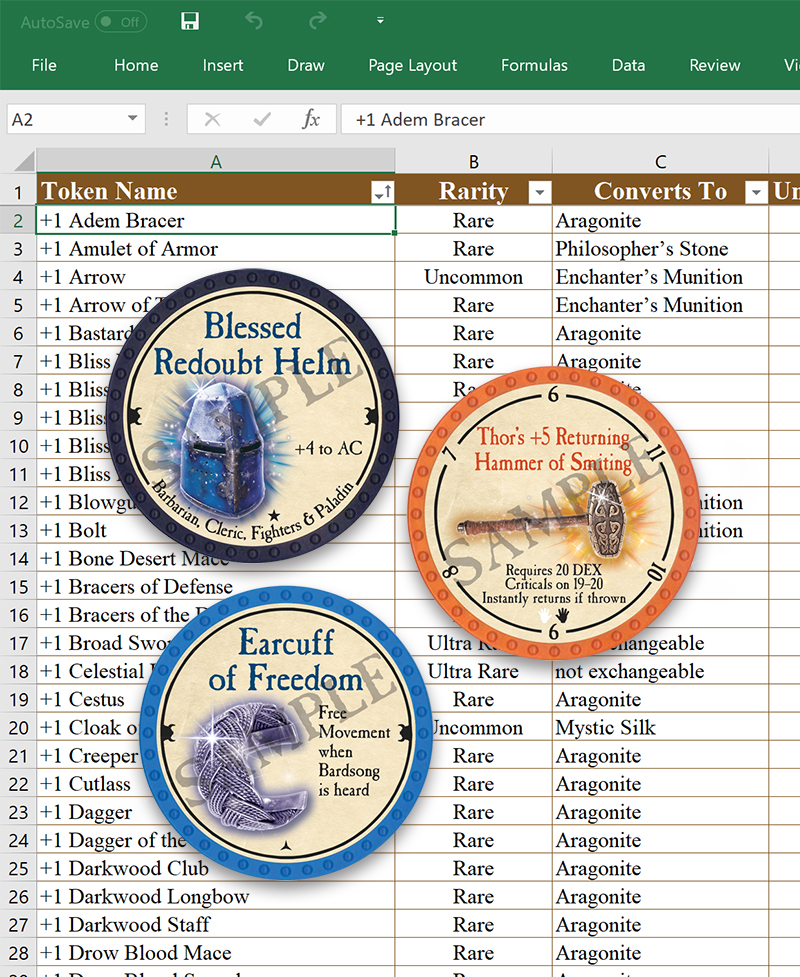 We have constructed a handy spreadsheet to help you classify and organize your Treasure Tokens so that you can process them for our Token Exchange Program. Please click on the link below to download the file.
CLICK HERE to download the spreadsheet.
In some browsers, you may need to right-click on that link and choose "Save link as" or something very similar-sounding to get the file.