2022 Token Collection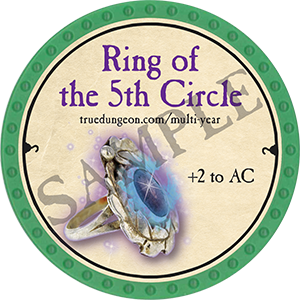 The last time to order any tokens from the 2022 Treasure Token Collection is 11:59pm (Central) on Oct. 3rd, 2022. This will be your last chance to gain a Ring of the 5th Circle which is needed to attend Ring Con in 2026. Note: Any order placed by 3:00pm Central will be shipped out that business day via 2-3 Day USPS Priority Mail.
We have some great premiums for larger orders -- like a FREE Ultra Rare Treasure Token of your choice. Thank you for your support!
Medallion of Nobility is out of stock until November.