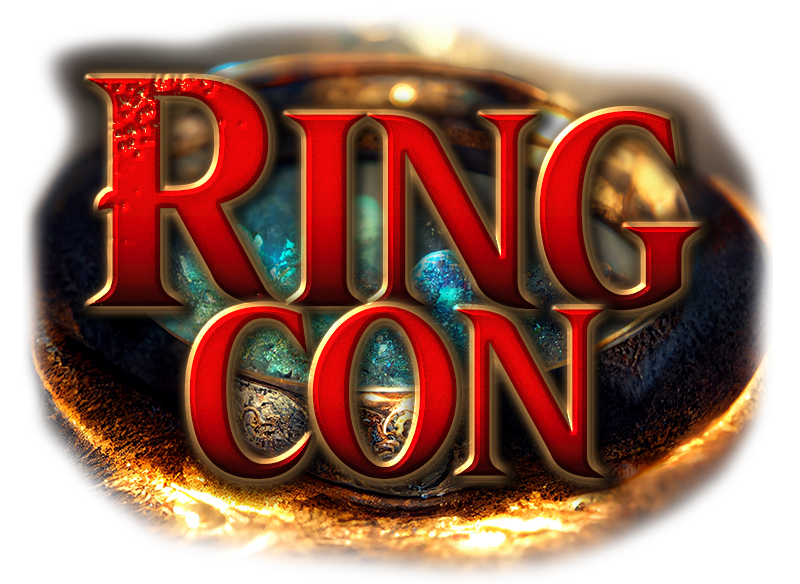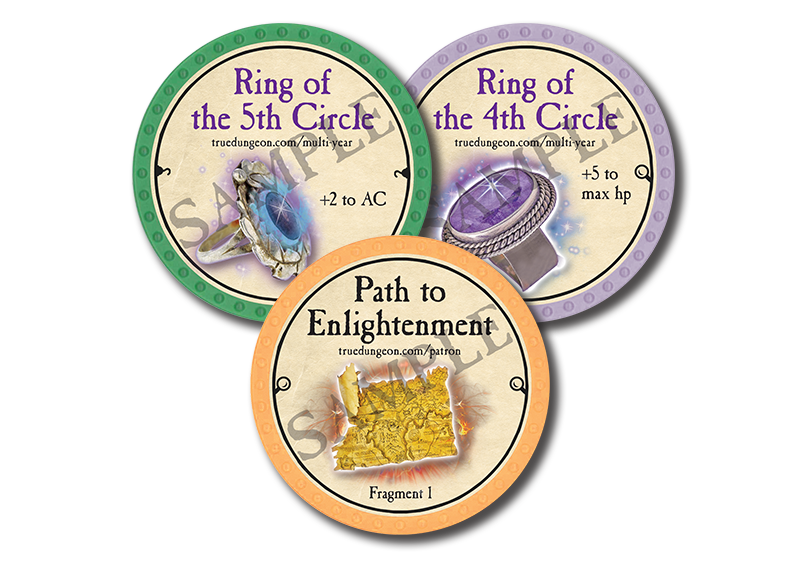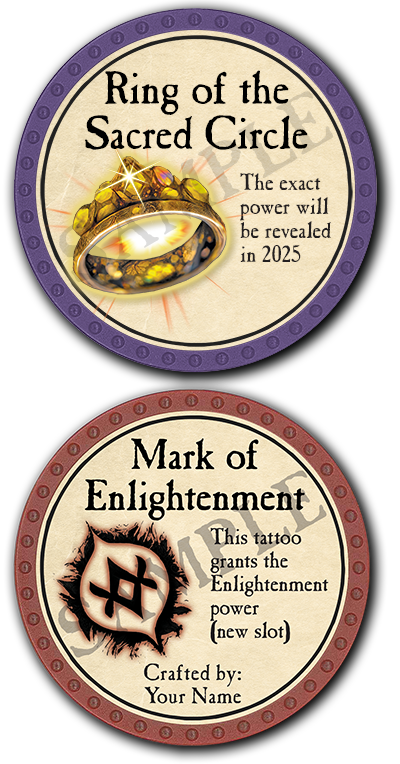 Coming in 2026, Ring Con promises to be an amazing event. Much like our previous Skull Con, it will be a weekend of TD fun and geeking with rabid TD fans. The exact details won't be announced until 2025, but we hope to re-create all the fun of Skull Con and then take it to an even higher level. This exclusive affair is open only to True Dungeon players who have transmuted the five different Rings of the Nth Circle into a Ring of the Sacred Circle. This transmuted token must be presented to enter Ring Con and participate in the various TD-themed events.
Additionally, at Ring Con, there's an even more exclusive experience available to token collectors who have collected all four Path to Enlightenment fragments and transmuted them into their final form: the Mark of Enlightenment. These patrons can enjoy a special adventure presented just for them, as a way for us to say, "thank you for your amazing support!" As an extra dose of coolness, when you transmute this token, you have the option to have your named printed at the bottom of the token under the words "Crafted by:"
The exact event time and place for Ring Con should be announced in 2025.
IMPORTANT NOTE:
To be eligible to play the patron-only
Path to Enlightenment
sub-event at Ring Con in 2026, Patrons must transmute and present the completed
Mark of Enlightenment
token. This is the complete recipe--no other ingredients are required:
All four of those exact tokens listed above are required. Due to printing requirements, the time-window you'll have to transmute a Mark of Enlightenment is be significantly shorter than most other transmuted tokens. We'll post the exact deadline when the recipe is announced.
Unlike at Skull Con where you only had to show the current-year's Patron token, just presenting Path to Enlightenment (Fragment 4) will not qualify you for eligibility to participate in the "Path of Enlightenment" special event.
Here are some photos of our last special event, Skull Con, held in June 2022: