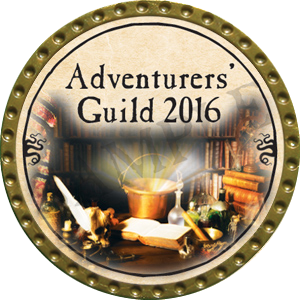 Welcome Adventurers' Guild Member!
Thank you for your great support of True Dungeon. It is very much appreciated, and we have provided you with two member benefits.
Adventurers' Guild Button – This button will allow you to check one bag at our exclusive members-only Bag Check inside the TD event at Who's Yer Con Gen Con and Gamehole Con.
Adventurers' Guild Token – You can turn in your AG token at Gen Con to redeem for either a Treasure Coin or an Uncommon Participation token given out for playing in either 2016 adventure.