Virtual True Dungeon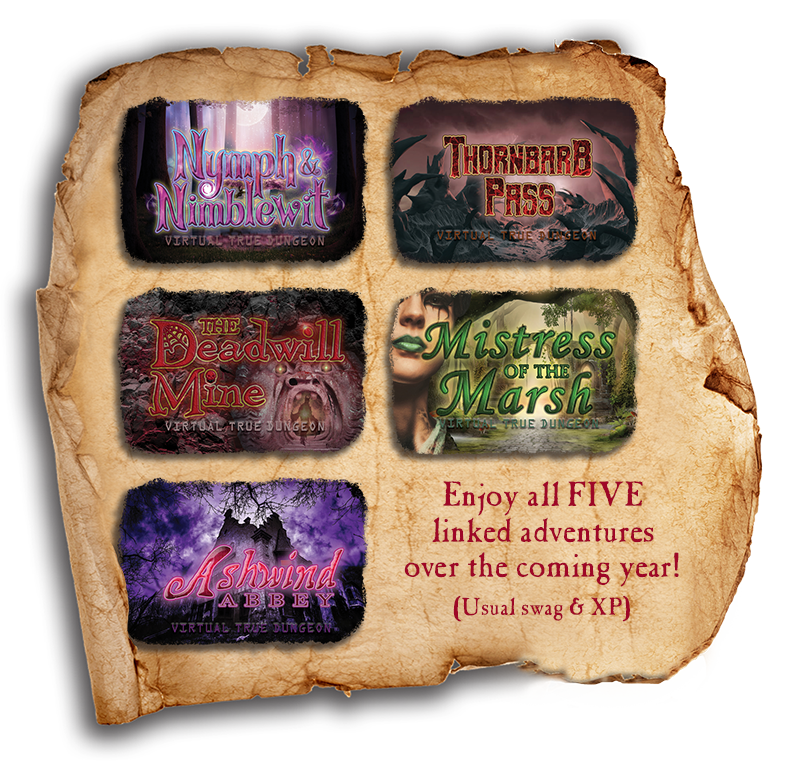 Check out this short video to see how Virtual True Dungeon works!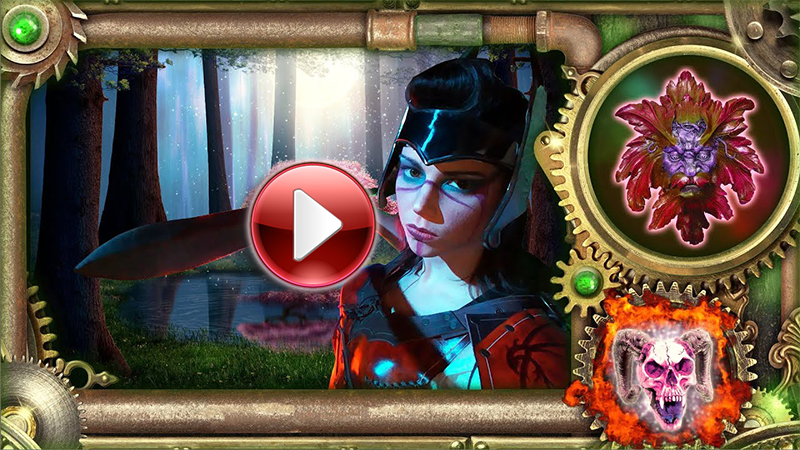 And if you want to see a synopsis of the events of previous adventures, please CLICK HERE.
This virtual experience is much like in-person True Dungeon with interactive puzzles and simulated combat. You get all the usual cool swag (including an experience point code) mailed to you after your event.
Your game is presented through an amazing interface that features live-camera feeds, recorded cut scenes, new skill tests and animated clues. It is like you and your friends are really there. Equipping and managing your character is a snap with a free iOS or Android app or tdcharactercreator.com. You can also search for "Character Gen for True Dungeon" in the App Store or Google Play. The apps/website roll attacks, damage, and saving throws while keeping track of hit points as well as used spells and powers. These virtual adventures are hosted through Zoom, and it is designed to best be viewed on a computer monitor. You view your adventure through an incredible graphical presentation that includes interactive NPCs, live video feeds, prepared cut scenes, animated effects and graphics as well as interactive new skill tests.
Your ticket includes the postage to send you swag after the event via USPS Priority Mail. These goodies include three random draws (or more if you have treasure enhancers equipped) from a Treasure Generator, and a Participation token, a free bag that includes a random pack of 10 Treasure Tokens. And if your character survives, you are sent a Survivor button, too.
CLICK HERE to see available tickets. They go fast!
The most exciting part? We have FIVE virtual adventures that we will host over the coming year. All five form an exciting story-arc that ties into (and fleshes out) the live adventures that will be coming to Gen Con next year.
Here are the remaining shows in the schedule.
VTD4a - Mistress of the Marsh
Event Date - February 19 - 21, 2021
Tickets Available: On sale now at td.events
Event Outline: As done with previous adventures, the event will consist of seven rooms. You will have a choice at some point in the event to pick either a combat or puzzle room.
The Participation tokens will remain those announced previously, Cowl of Warming & Hood of Reflection.

VTD4b - Mistress of the Marsh
Event Date - March 19 - 21, 2021
Tickets Available: On sale now
Event Outline: This event will consist of the same rooms offered in V4a,but we will add a second branching combat/puzzle room choice. In addition, we will tweak one existing combat room so it offers an altered challenge. This change could be adding more monsters or adjusting the monster from the previous version.
The Participation tokens will remain those previously announced: Bead of the Bear & Bead of the Dire Bear.

VTD4c - Mistress of the Marsh
Event Date - April 16 - 18, 2021
2021 Patron* supporters: tickets available 2/5/2021
2021 Adventure Guild* supporters: tickets available 2/6/2021
General public: tickets available 2/7/2021
Event Outline: We will take the V4b adventure as described in its listing, and we will completely swap out an existing combat room for a brand-new combat room with a different monster(s) and effects. In addition, if you finish a certain combat early, then a secret door will open to a new room that holds a little bit of extra fun for a short time.

*If your td.events account shows you in the correct User Group for 4a/b, you will be added to the same User Group for 4c. Please check about a week before tickets for 4c go on sale to make sure you are in the correct User Group for 4c.

The Participation tokens will be Charm of the Earth & Charm of the Wind.
Plans for the V5 adventures will be announced in late February.
We appreciate your understanding and support, and we look forward to providing some amazing immersive adventures in 2021.

VTD5a - Ashwind Abbey
Event Date - May 21 - 23, 2021
2021 Patron supporters: tickets available 3/12/2021*
2021 Adventure Guild supporters: tickets available 3/13/2021*
General public: tickets available 3/14/2021*
*Originally, these dates were one week earlier. We had to push back a week due to the arrival of 2021 Treasure Tokens.
More info about later events will be added in March.
Please note these dates ARE subject to change, but they will only be changed due to some unexpected reason.