We have one final in-person Con in 2022, and then we are going to finish up the second "tweaked-order" run of our five-part VTD series. We invite you to participate in as many events as possible -- earning some nice swag, treasure and XP!
====== 2022 =======

Virtual Patron Event – September 30th, 2022 [A private event to thank token collectors]

*VTD-10b: Pain of Truce - October 1st-2nd, 2022

Gamehole Con – October 20-23rd, 2022

*VTD-11b: Fortune's Tide - November 5-6th, 2022

*VTD-9b: Isle of Bone - December 3-4th, 2022
*We are excited to announce a big improvement to the second presentation of our pirate-themed virtual TD story-arc -- which starts in August. Not only are we augmenting some rooms in each adventure, but we are also improving the overall story-arc by shifting the order of the adventures.

We are moving the original 3rd adventure (V9b - Isle of Bone) to the end of the arc. This makes for a different and better overall story goal -- which will be lots of fun. We have altered the individual adventures quite a bit to accommodate this story-arc change -- as well as improve specific rooms.

====== 2023 =======
This year is True Dungeon's 20th anniversary, and we are striving to make it a very special year! The exact schedule for 2023 is still being formed, but we can announce the events listed below. There will be no "B-versions" of any Virtual Events in 2023, but we will present at least seven completely new VTD events in 2023. They will all be a part of a VTD grand story arc involving an exploration of the Tomb of Terror. We hope to celebrate our 20th anniversary with an amazing series of VTD adventures that pays homage to a classic D&D module.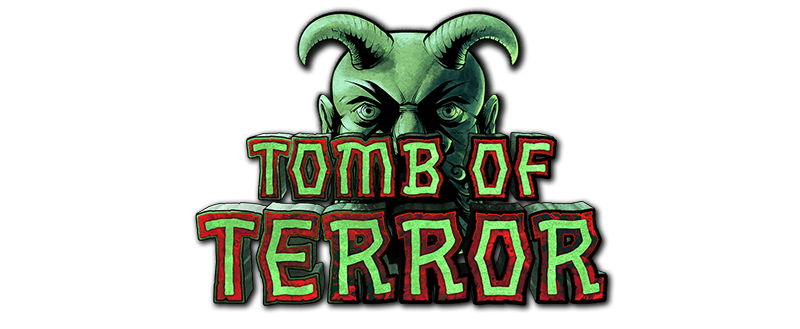 VTD Patron Event #1 (of 2) [Prelude to VTD-12]- Jan. 13th, 2023
VTD-12: Tomb of Terror Chapter 1 - Jan. 14th-16th, 2023
VTD-13: Tomb of Terror Chapter 2 - Feb. 17th-19th, 2023
VTD-14: Tomb of Terror Chapter 3 - March 10th-12th, 2023 (recent change)
VTD-15: Tomb of Terror Chapter 4 - April 14th-16th, 2023
Momo-Con - May 25th-27th, 2023
VTD-16: Tomb of Terror Chapter 5 - June 23rd-25th, 2023
Gen Con: August 3rd-6th, 2023
VTD Patron Event #2 (of 2) [Related to ToT] - sometime in October
Gamehole Con: More info to come.
NOTE: Additional VTD adventures will occur in 2023, but those dates have not been determined.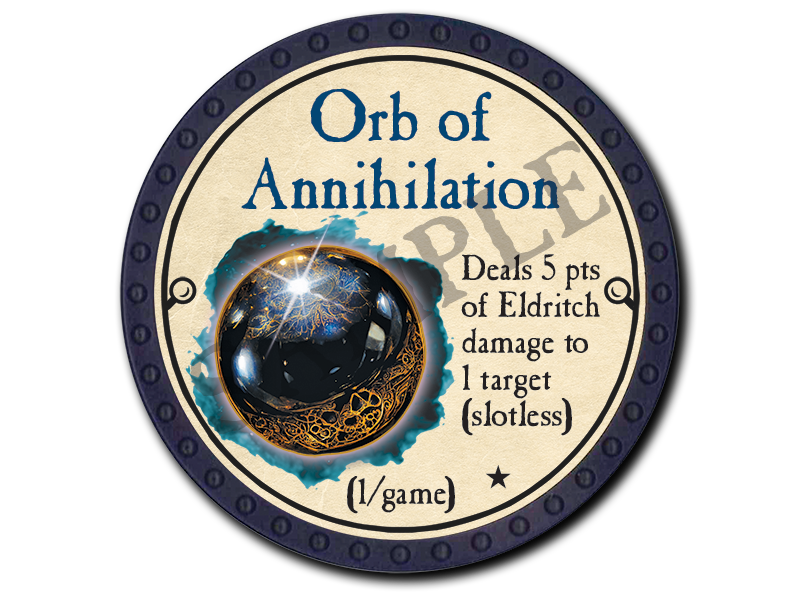 2023 Virtual True Dungeon Multi-Event Transmute: To say thanks to the VTD players, we will make a special Relic token available during the 2024 transmute season that will require a Participation token from every 2023 VTD event. Transmuting all the 2023 VTD Participation tokens will create an Orb of Annihilation -- a slotless auto-damage token.
Click on the menu choices on right of this page to learn more about an individual event.
More About Virtual True Dungeon Events
Virtual True Dungeon
Check out this short video to see how Virtual True Dungeon works!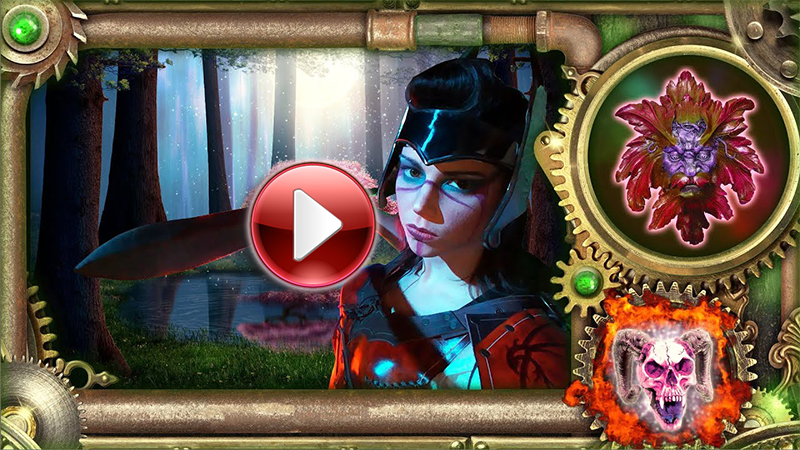 The highlight of the remaining 2022 adventuring season is the second presentation of the five-part Virtual True Dungeon pirate adventure story arc. We presented these virtual adventures for the first time in January-May, and the second tweaked presentation will take place August-December.
These virtual experiences are much like in-person True Dungeon with interactive puzzles and simulated combat. You get all the usual cool swag (including an experience point code) mailed to you after your event.
V7b: Ebony Sail - August 26th-28th, 2022
V8b: The Sea Hag - September 9th-11th, 2022
V10b: Pain of Truce - October 1st-2nd, 2022 (two days only - Virutal Patron event is Sept. 30th)
V11b: Fortune's Tide - November 5-6th, 2022
V9b: Isle of Bone - December 3-4th, 2022
Your virtual True Dungeon game is presented through an amazing interface that features live-camera feeds, recorded cut scenes, new skill tests and animated clues. It is like you and your friends are really there. Equipping and managing your character is a snap with a free iOS or Android app or tdcharactercreator.com. You can also search for "Character Gen for True Dungeon" in the App Store or Google Play. The apps/website roll attacks, damage, and saving throws while keeping track of hit points as well as used spells and powers. These virtual adventures are hosted through Zoom, and it is designed to best be viewed on a computer monitor. You view your adventure through an incredible graphical presentation that includes interactive NPCs, live video feeds, prepared cut scenes, animated effects and graphics as well as interactive new skill tests.
Your ticket includes the postage to send you swag after the event via USPS Priority Mail. These goodies include three random draws (or more if you have treasure enhancers equipped) from a Treasure Generator, and a Participation token, a free bag that includes a random pack of 10 Treasure Tokens. And if your character survives, you are sent a Survivor button, too.
CLICK HERE to see available tickets. They go fast!
Here are links for the three character management programs available for use with Virtual Dungeon. All three of them are completely free. Please click one of the links below to help you master your program of choice.

tdcharactercreator.com part 1:
https://www.youtube.com/watch?v=Z1cSrFII9x0
tdcharactercreator.com part 2:
https://www.youtube.com/watch?v=SkXT9MWDJM8

Android app:
https://play.google.com/store/apps/details?id=com.tdtokens.tom.charactergeneratorfortruedungeon

iOS app:
https://apps.apple.com/us/app/character-gen-for-true-dungeon/id840989915
BIG IN-PERSON FUN
The second half of 2022 is dominated by two amazing live gaming conventions where you can play True Dungeon live! We travel to Indianapolis and Madison to bring the fun to you.