This year is True Dungeon's 20th anniversary, and we are striving to make it a very special year--highlighted by a special presentation of an augmented adventure at Gen Con called "The Tomb of Terror". It was a prequel to all the Virtual True Dungeon adventures enjoyed in 2023.
All the in-person and VTD events are part of a grand story arc involving the ultimate defeat of the vile semi-lich Batterak. First, you defeated him in person in his first Tomb at Gen Con, and then virtually you will finally see his true defeat at his second (and more deadly) tomb with the VTD adventures.
CLICK HERE to watch a quick teaser trailer for the event!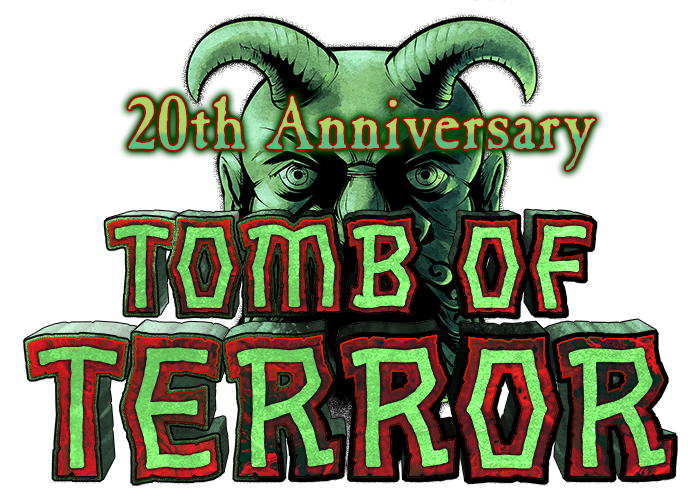 VTD Patron Event #1 (of 2) [Prelude to VTD-12]- Jan. 13th, 2023
VTD-12: Tomb of Terror Chapter 1 - Jan. 14th-16th, 2023
VTD-13: Tomb of Terror Chapter 2 - Feb. 17th-19th, 2023
VTD-14: Tomb of Terror Chapter 3 - March 10th-12th, 2023
VTD-15: Tomb of Terror Chapter 4 - April 14th-16th, 2023
Momo-Con - May 25th-27th, 2023
Gen Con: August 3rd-6th, 2023
VTD-16: Tomb of Terror Chapter 5 - August 18th-20th, 2023
VTD Patron Event #2 - September 15th
VTD-17: Tomb of Terror Chapter 6 - September 16th-17th
Gamehole Con: - October 19th-22nd, 2023
VTD-18:Tomb of Terror Final Chapter - November 10th-12th, 2023
VTD-19:Grunnel's Holiday Special - December 8th-10th, 2023 Tickets HERE
Due to player feedback...Grunnel's Holiday Special is a GO!
See Upcoming Events page for more info about our 2024 events!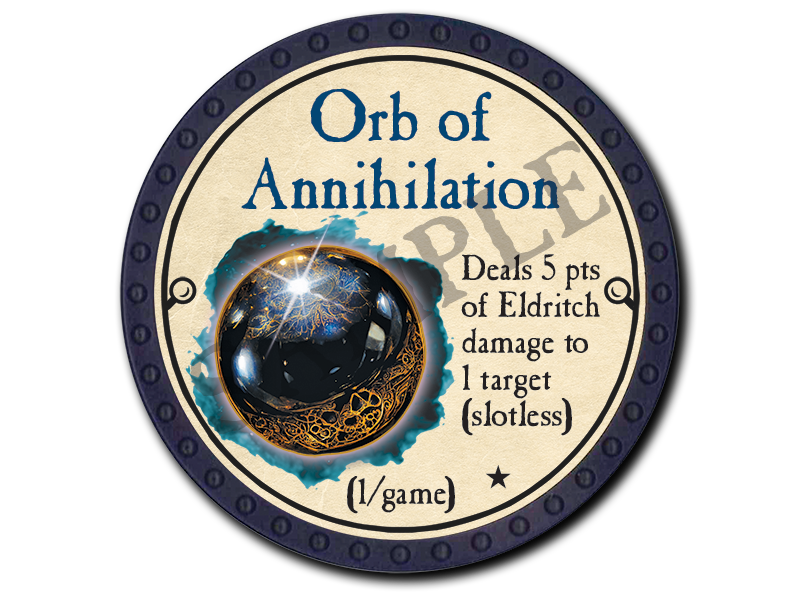 2023 Virtual True Dungeon Multi-Event Transmute: To say thanks to the VTD players, we're making a special Relic token available during the 2024 transmute season that'll require a Participation token from every 2023 VTD event. Transmuting all the 2023 VTD Participation tokens will create an Orb of Annihilation--a slotless auto-damage token.
Click on the menu choices on the right of this page to learn more about an individual event.
More About Virtual True Dungeon Events
Virtual True Dungeon
Check out this short video to see how Virtual True Dungeon works!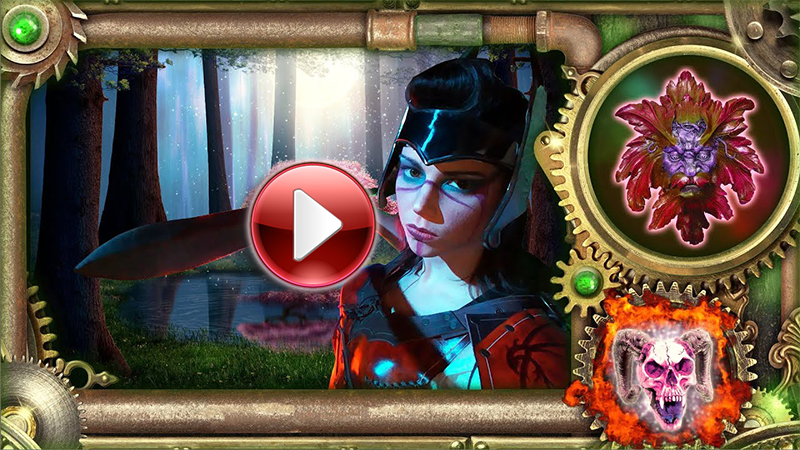 Your virtual True Dungeon game is presented through an amazing interface that features live-camera feeds, recorded cut scenes, new skill tests and animated clues. It is like you and your friends are really there. You view your adventure through an incredible graphical presentation that includes interactive NPCs, live video feeds, prepared cut scenes, animated effects and graphics as well as interactive new skill tests. These virtual adventures are hosted through Zoom. You'll need to create a Zoom account, but the free version works just fine with VTD. And while it may technically be possible to play VTD over Zoom on a phone, we highly recommend using a desktop or laptop computer & monitor.
Equipping and managing your character is a snap with a free iOS or Android app or tdcharactercreator.com. You can also search for "Character Gen for True Dungeon" in the App Store or Google Play. The apps/website roll attacks, damage, and saving throws while keeping track of hit points as well as used spells and powers.
Your ticket includes the postage to send you swag after the event via USPS Priority Mail. These goodies include three random draws (or more if you have treasure enhancers equipped) from a Treasure Generator, and a Participation token, a free bag that includes a random pack of 10 Treasure Tokens. And if your character survives, you are sent a Survivor button, too.
CLICK HERE to see available tickets. They go fast!
Here are links for the three character management programs available for use with Virtual Dungeon. All of them are completely free. Please click one of the links below to help you master your program of choice.