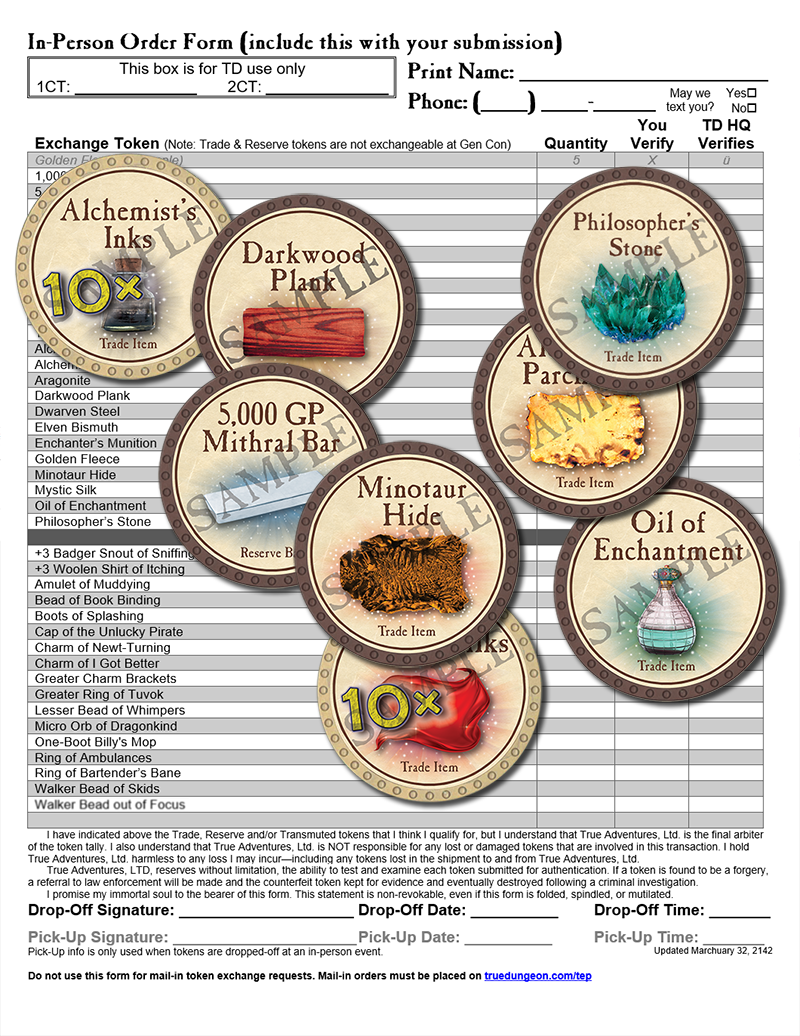 If you're preparing an order for Trade, Reserve, and/or Transmuted tokens to be exchanged at an in-person event, please use this order form and include a filled-out, signed, and dated copy with the tokens you turn in. This download includes all the forms, checklists, and bag tags you'll need for your token exchange order.
This form is not to be used with mail-in orders--even if you're picking them up in person. If you're going to mail your tokens in, you need to place your order through the Token Exchange Program page.
Click this sentence or the image above to download the most current version of the In-Person Order Form.