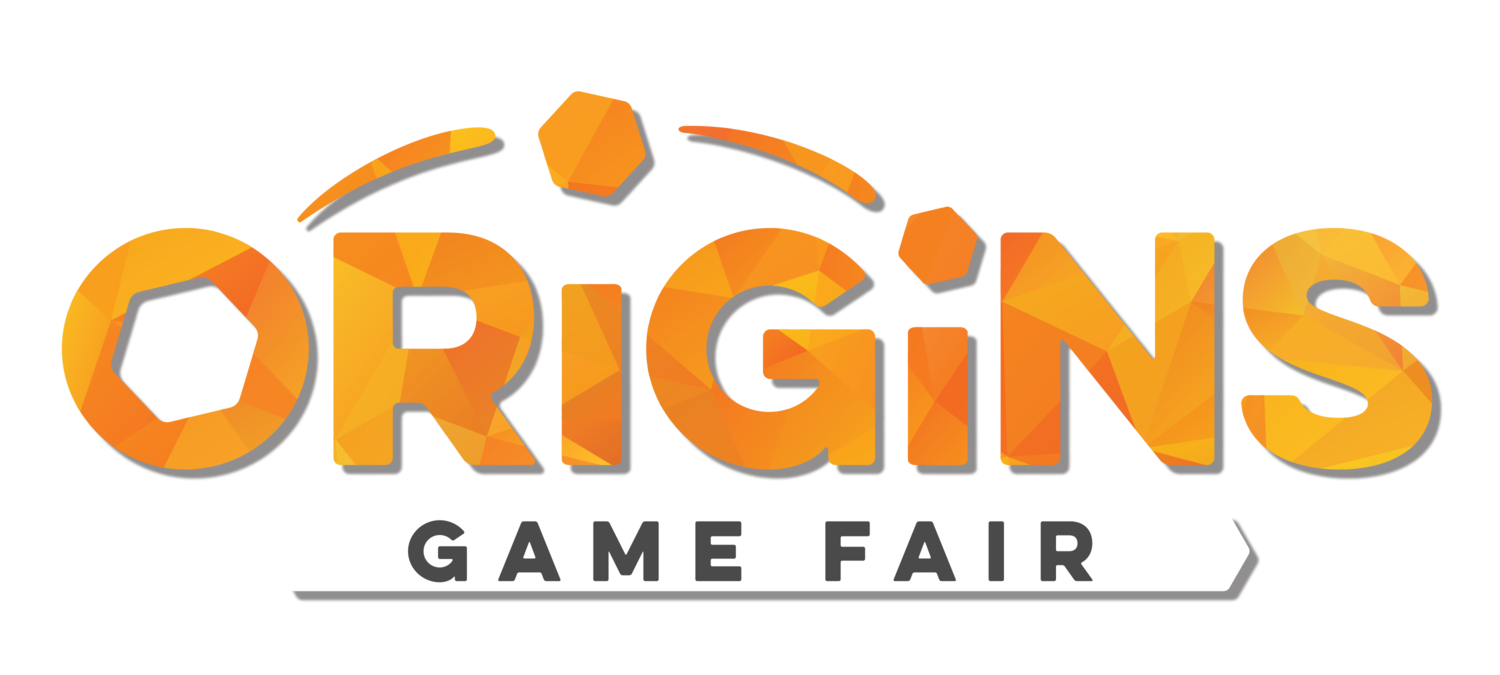 Origins (June 17th-21th, 2020)
NOTE: Due to the COVID-19 virus, the Origins Game Fair has been postponed until October 7-11, 2020. We are working with Origins to determine what events (if any) we will be running at Origins in October.
Please stay tuned.
Exhibit Hall D - Greater Columbus Convention Center
400 N High St, Columbus, OH 43215
Click on the image below to check out the video for all the fun that was had last year!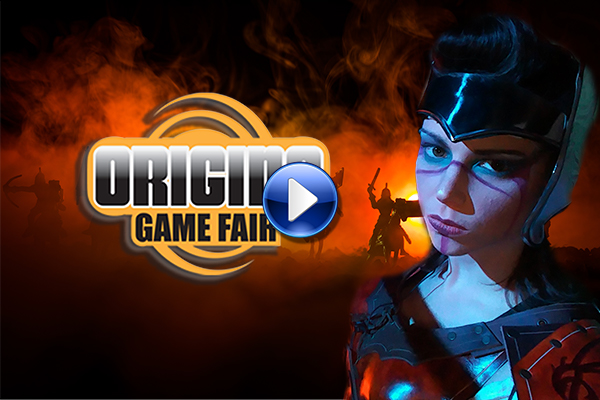 Origins Game Fair Details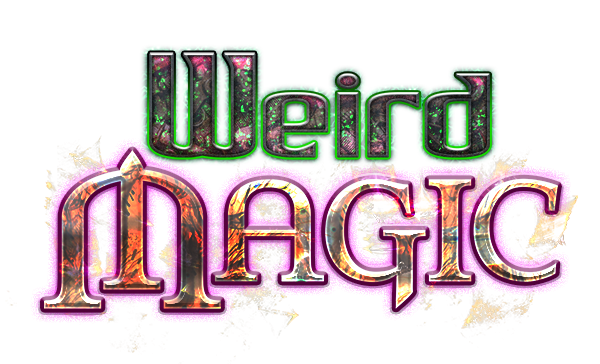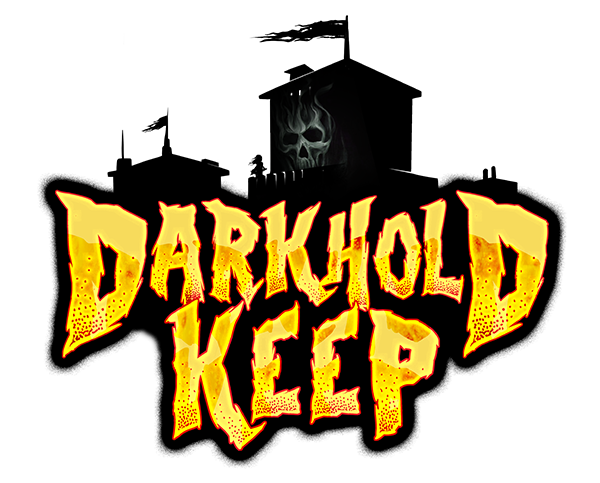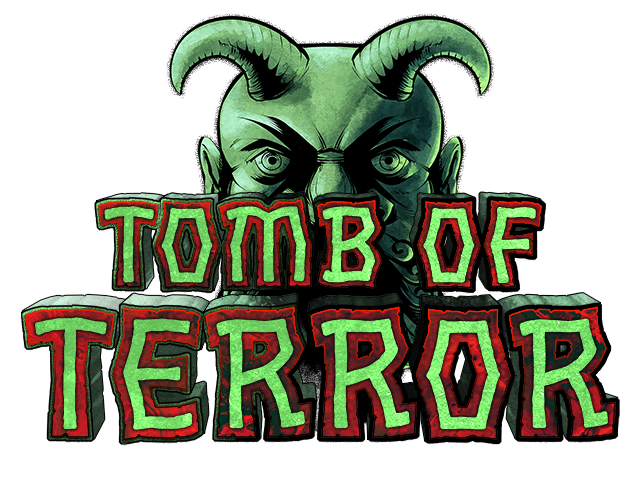 Origins 2020 features all of the three new S-Series of adventures. All three adventures can be played in any order.
CLICK HERE to sign up for our newsletter. Your email address will NOT be given to anyone else.
Other Fun
True Grind - In this hackfest, players must race a series of deadly combats that test even the most experienced and well-equipped party. No XP is earned, but 1 Treasure Chip and a True Grind-exclusive token are earned by each participant. You MUST be at least a Second Level TD player to participate. You should expect your character to die unless you have a lot of experience, skill, and tokens. This is not an event for casual TD players!
Token Transmuting: To save time and hassle with transmuting your tokens, we offer a location where you can drop off tokens to be transmuted or converted into trade goods, then pick them up later at your convenience. This is a great way to do multiple exchanges in a short amount of time--at no cost to you. This service is open to all token collectors.
These alone should make for an amazingly fun weekend—but it gets even better when we talk about exclusive Patron and Adventurers' Guild benefits.
Patron and Adventurers' Guild Only Exclusive Access
And again, both Patron and AG members get first crack at tickets before anyone else on Friday Noon Eastern (Patrons) and Saturday Noon Eastern (AG members) before tickets go on sale in Spring. A big thanks to all Patrons and AG members whose year-round funding makes True Dungeon better for all players.
There will be special fun for PATRONS only at Origins. More details will be announced before tickets go on sale.
To use the event tickets in June at Origins Game Fair, you must have bought a convention badge at the Origins website HERE. We check to make sure all players have Origins badges. One person can buy all 10 tickets in a slot if they wish, so one person can get tickets for the whole group. However, all players MUST have an Origins Game Fair badge when they make their adventuring run.
Tickets are available for purchase in Spring at www.td.events. The specific date will be announced in early 2020.
Completion Tokens
At the conclusion of their adventure, all players receive a completion token. The token received depends on the adventure and the challenge rating their party elected to run for that adventure.
Players of S1 - Weird Magic get one of these: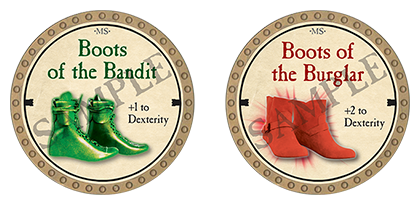 Players of S2 - Darkhold Keep get one of these: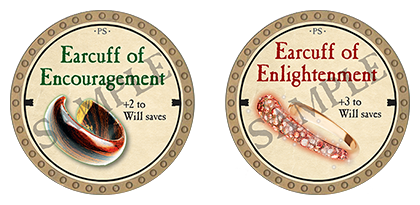 Players of S3 - Tomb of Terror get one of these: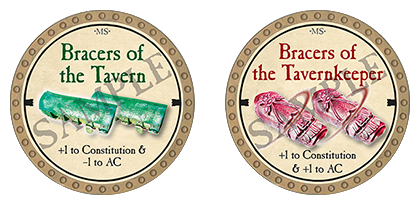 Players of True Grind get: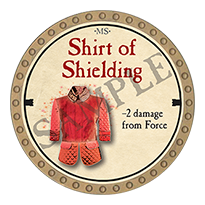 Volunteer Tokens
All True Dungeon volunteers at Origins receive a special token only available to volunteers. Part-time volunteers receive a Shirt of the Panther token and full-time volunteers receive a Pants of the Panther token. For more information about volunteering for True Dungeon, please visit tdvols.com.