You can now enjoy True Dungeon at FOUR events in 2017! This is great news for avid TD players and Treasure Token collectors. Our main event takes place at Gen Con each year where we present four all-new two-hour adventures.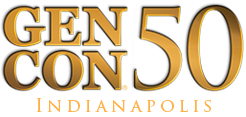 Gen Con (August 17th - 21st, 2017) 8,000 tickets for 4 all-new adventures
In its 15th year, this is the premier True Dungeon experience where the 2017-2018 season starts! We will present four two-hour adventures in a 44,000 sq. ft. exhibit hall inside Lucas Oil Stadium. We put on an incredible show here, and you don't want to miss it. More information can be found HERE.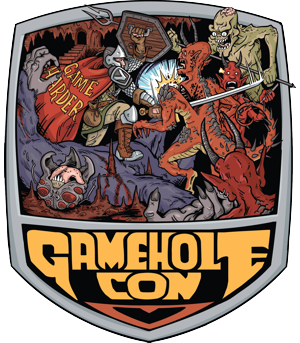 Gamehole Con (November 2nd - 5th, 2017)
We are thrilled to be working with Wisconsin's own Patrick Rothfuss to present two two-hour adventures based on the world inside his best-selling novels. The adventures presented at GHC will be an improved version of the adventures we presented at Gen Con in August. Basically, we are combining the best rooms from the combat and puzzle-oriented versions of each module into a hybrid version while mixing in a brand new room as well. Tickets for "The Moongate Maze" (based in the Fae) and "Dancing Among Stones" (based in the village of Newarre) will go on sale an Noon (Central) on August 12th, 2017 at THIS LINK.
The ticket price for each two-hour highly-immersive adventure is $42, and each comes with a free 10-pack of Treasure Tokens. In addition, you get three Treasure Coins that can be used to make draws from the random Treasure Generators -- where there is a chance to draw valuable tokens. Each player will also get a limited-edition Completion token at the end of their adventure. We will also present some True Grind events -- one-hour hack and slash adventures for veteran players.
VOLUNTEER! - We have lots of GREAT BENEFITS for being a TD volunteer. For more info, or to sign up, CLICK HERE.
Token Transmuting Desk: To save time and hassle with transmuting your 2017 tokens, we are offering a location where you can drop off tokens to be transmuted. You can pick them up later at your convenience. This is a great way to do multiple transmutations at no cost to you – in a short amount of time. This service is open to any token collector.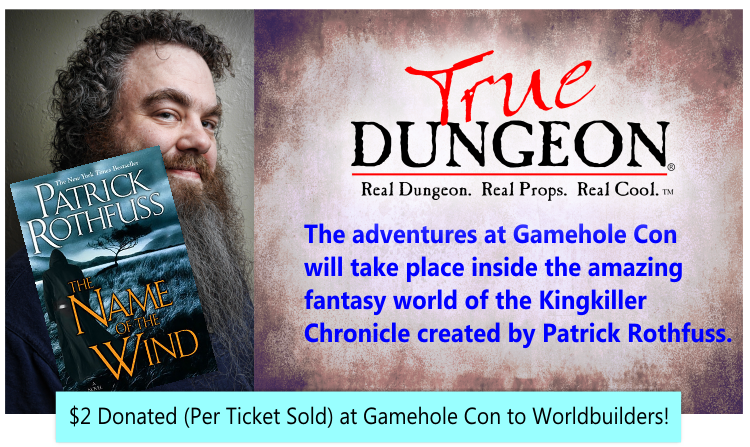 True Dungeon Celebration (April 21st - 22nd, 2017) MORE INFO COMING ON 2018

600 tickets for a "greatest-hits" adventure called "Beneath Castle Altus"
60 tickets for a "30 players against one mega-monster" event called True Horde
Token Transmuting Room -- True Dungeon History Exhibit (inside Token Transmuting room)​ -- more!
True Dungeon Celebration will be held at Walker's Bluff Winery (mostly in the Tasting Room) near Carbondale, Illinois. This is a great venue with a cool atmosphere with plenty of food and spirits.
All Badges On Sale: January 5th at Noon (Central)
Patron Event Ticket Access: All Patrons can purchase event tickets (including the two-hour adventure) starting at 6pm CST on Wednesday, Jan. 18th. A Patron badge is required.
Event Ticket On Sale (General Public): The general public can buy event tickets starting at 6pm CST on Sunday, Jan. 22nd.
CLICK HERE to go to the Badge and Event Ticket Registration page.

In order to thank some of the big supporters of True Dungeon, we have created an extra benefit for all $8K Onyx set backers.
Anyone who places an $8K order will gain certain benefits:
Patron Lapel Pin: This special pin will identify a collector as a big supporter of True Dungeon, and it will be shipped with your token order.
Patron Badge Code: Anyone who becomes a Patron will immediately be emailed a special code and URL that will allow them to purchase a Patron badge for TDC. This special badge will allow them to purchase the Patron-only special event at TDC.
Early Event Ticket Access: Patrons can purchase event tickets (before the general public) at 6pm (Central) on Wednesday, Jan. 18th - so long as they have purchased a Patron badge. The general public can buy event tickets starting at 6pm (Central) on Sunday, Jan. 22nd.
Special Patron Event on Friday from 11am-5pm: We have crafted a fun afternoon for those great supporters of True Dungeon. Any Patron can buy ONE ticket to this event.
11am – Noon: Lunch at Legends Restaurant (onsite)

The Patron event will be divided up into two time slots, with half of the Patrons going to Event A at Noon and the other Patrons going to Event B. At 2:45pm the Patrons switch locations. Time slot times are Noon – 2:15pm and 2:45 – 5:00pm.

Event A - TD Workshop Tour & Build (where you'll brainstorm and create an actual puzzle for a future TD adventure). It should be a blast to work with y'all at the TD Workshop to brainstorm ideas and pick through our library of items, props and sets to craft a future puzzle for TD.

Event B - Outdoor TD Lite Adventure (less rules and more fun) where the party adventures outside to overcome puzzles and monsters. Indoor location available if needed due to weather.
Hotels
We currently have a block of rooms reserved at two hotels which are closest to the event:
Holiday Inn -- This hotel is located about 5 miles from the event location. We have secured a room rate of $119/night for the weekend of April 20-23, 2017. CLICK HERE to make an online reservation (Group Code "TDC" should automatically appear). Also, you may call the hotel directly at 618-549-2600 and ask for the True Dungeon Celebration rate.
Hampton Inn and Suites -- This hotel is located very near the Holiday Inn, and it is $124/night for the weekend. For the extra $5 you get a free breakfast. CLICK HERE to make an online reservation and use group code "TDC" to get the discounted rate of $124. You can also call the hotel at 618-549-6900.
A free shuttle will run between both hotels and the event location some 5 miles away. It will run at the top of the every hour from 10:00am to 10:00pm.
Token Transmuting
We will have a token transmuting room open from 10am until 8pm on Friday and Saturday inside the Legends restaurant at Walker's Bluff. All the forms you will need will be available onsite.
Open Gaming
The Tasting Room at Walker's Bluff is a great place to hang out between events and play some pick-up games. It has a great vibe to it, and it also offers a full service bar with food service.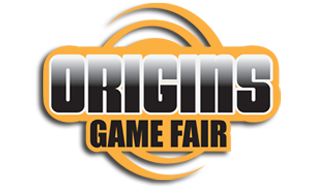 Origins (June 14th-18th, 2017) MORE INFO COMING ON 2018
For the first time in its 15-year history, True Dungeon will be bringing its immersive experience to Origins Game Fair. The 2017 Origins Game Fair is held at the Greater Columbus Convention Center June 14-18 and is open to all ages.
At Origins 2017, True Dungeon will be offering two completely different two-hour, live-action D&D events that will immerse players in adventures featuring amazing sets, animatronic monsters, costumed NPCs and high-quality props. The two adventures have sequential background stories, but they can be played in any order and enjoyed. True Dungeon will also be conducting free walk-up True Dungeon demos, and they will be offering token collectors a chance to transmute tokens inside the event. The two adventures are detailed below:
Part One: "Into the Deeperdark". This is the 1st part of this year's two-part adventure. Players must venture through the Deeperdark while facing sinister monsters and team-oriented challenges. A 2nd adventure "Behold Her Majesty" is also offered as a sequel to this adventure. For maximum fun, play both!
Part Two: "Behold Her Majesty". This is the 2nd part of this year's two-part adventure. Players must sneak their way into a Mind Flayer city while facing team-oriented challenges and fearsome monsters. A 2nd adventure "Into the Deeperdark" is also offered as a prequel to this adventure.
Both adventures mark the start of an epic four-year story arc in which the party must stop a Mind Flayer from hatching a devious scheme to collect objects of great power. A form of these two adventures were presented at Gen Con 2016, but we are making tweaks to these adventures to make them even more fun at Origins. If you missed the fun at Gen Con, or if you want to try out the new tweaked versions of these adventures, come have some fun at Origins.
Tickets for TD's immersive two-hour D&D adventures are $42, and this includes a free 10-pack of Treasure Tokens, random tokens earned during the adventure, as well as a limited-edition participation token. Tickets may be purchased starting on May 3rd at www.originsgamefair.com. True Dungeon will run Thursday - Saturday during the Origins Game Fair.
VOLUNTEERS NEEDED: We have a limited number of volunteer spots to help bring True Dungeon to life at Origins. There are some great benefits to enjoy including a free spot in a close-by hotel, free badge, free limited-edition Ultra Rare Treasure Token, and more! CLICK HERE to fill out our online volunteer application.