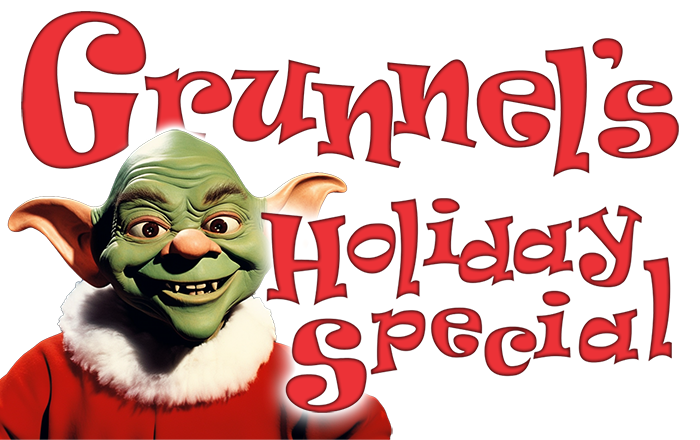 VTD-19:Grunnel's Holiday Special - December 8th-10th, 2023 < New dates!
Tickets go on sale on these dates at Noon Central:
Patron: Noon Friday, October 13th, 2023
AG Members: Saturday, October 14th, 2023
General Public: Sunday, October 15th, 2023
Enjoy a full-length VTD Adventure with a holiday twist!
Join Grunnel as he journeys to the castle of the Winter Witch to gift her a fruitcake--and melt her ice-cold heart. Will you be in time to save Gifting Day? Battle the denizens of the Winter Witch while overcoming puzzles like repairing a booster engine for a certain flying sleigh. Three NPCs await--as do many thrills and laughs. This is a full two-hour adventure with XP, swag, the Goggles of Anticipation Patricipation token, and also a bonus "fun" Participation token.