USA/Non-EU Dwarven Forge Website         New!  UK/EU Dwarven Forge Website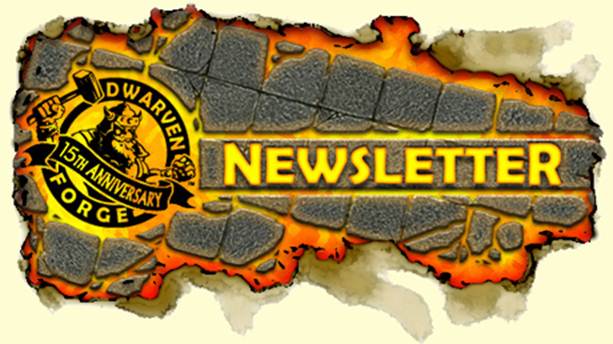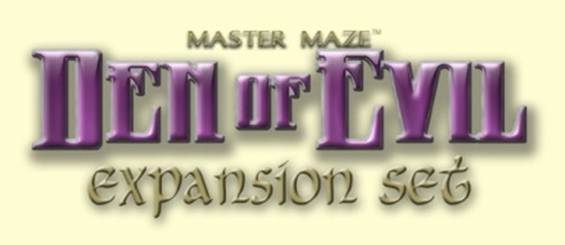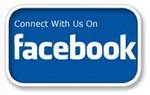 New Limited Edition Den of Evil Expansion Set Is Almost Here!
Dwarven Forge is happy to announce that Stefan has developed another cool set in the limited-edition Den of Evil line.  The DoE Expansion Set has many stunning and useful pieces that greatly enhance your DoE set-ups.  Only 1,500 sets will be produced, and each comes with a hand-numbered Certificate of Authenticity.  The pieces included:
MM043 Den of Evil Expansion Set, (30 pcs)
2 pcs            4 x 4 Intersection  < similar to the pieces in the RotA Set
8 pcs            Inserts   < similar to the pieces in the RotA Set
1 pc             Double Door
2 pcs            Short Passages
4 pcs            Curved Corners
2 pcs            Demon Lava Walls
2 pcs            Window Walls
1 pc             Pyramid
4 pcs            Lava Floors
2 pcs            Straight Walls
2 pcs            Tentacle Walls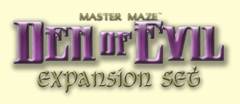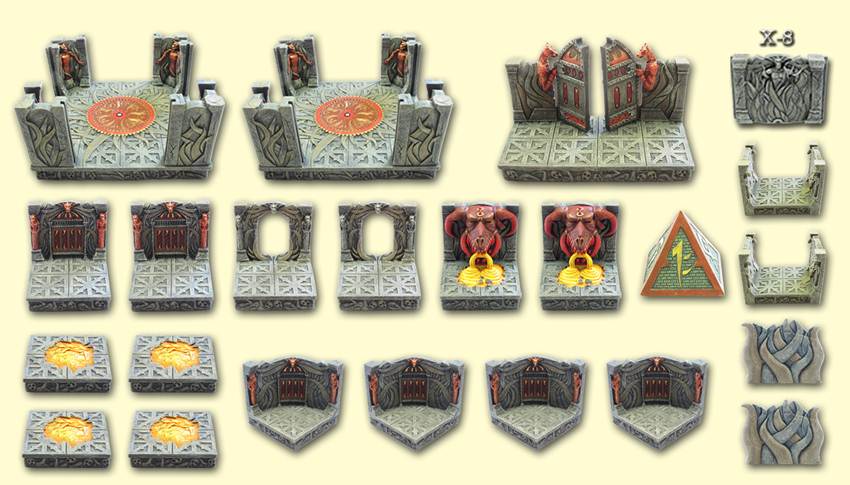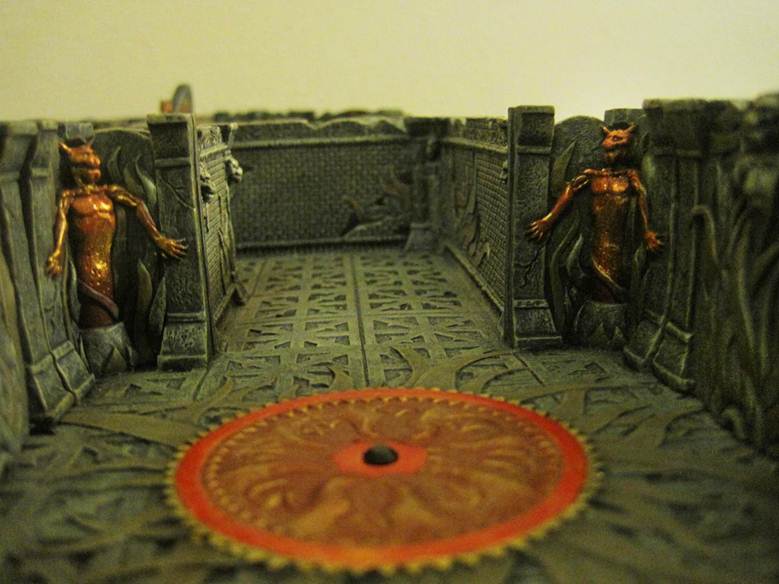 More Great DoE Expansion Photos HERE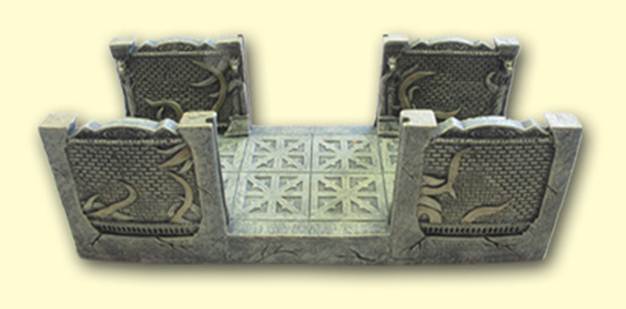 We are also releasing at the same time a very interesting 6" passage piece (with two inserts) that has two sliding panels which have many creative uses.  When combined with the new 4 x 4 Intersection pieces, collectors can now make some very interesting designs.  The 6" corridor comes completed with two sliding panels – so it can be a normal 6" Passage, a 6" Passage with 1 or 2 openings, or maybe a 6" Passage with a sliding trap that releases a horde of undead upon interlopers.
Dwarven Forge Coming to the UK (and Europe!)
Dwarven Forge has reached a deal with Thod's Bazaar who will sell directly to the EU from his UK location. This will save DF collectors a great deal of money (and time) on shipping. The UK-based website will be taking orders starting on Feb. 20th, but you can see it now – and place a pre-order.
All FOUR of these new sets (DoE Expansion Set, Ice Cavern Set, Woodland Set & Woodland Accessories Set) will be available to order from this website at that time. A great deal of other DF sets will also be available – including many classic and limited edition sets.
CLICK HERE TO SEE THE NEW UK-BASED WEBSITE!
Two Different Release Dates!
Due to some factors beyond our control, the MM043 Den of Evil Expansion Set will have different release dates for the USA and UK/EU websites.  The new set will first be available in the UK starting Feb. 20th, 2012 – while the USA site won't get the set until April 5th.  This is a nice reversal of fortune for our EU collectors.  There will be no special pre-order offer, but there will be a nice promotion available once the sets go on sale at their prospective locations.
SPECIAL OFFER: Order (3) Den of Evil Expansion Sets together in ONE ORDER, and you will receive a FREE 6" Long Passage w/doors piece.
For EU collectors the offer is good from Feb. 20th – March 31st, while for non-EU collectors the offer is good from April 5th – May 15th.
This piece will be available on both the USA and EU sites in limited quantities (if there are any pieces left over after the promotional period has ended).  The price is not known at this time.
Ice Cavern Set
This is a reminder that the Ice Cavern Set is now in stock in the USA (and in stock on Feb. 20th in the EU).  The set is very beautiful with the stunning clear ice wall sections and frosty icicles. You can see more info about this cool set HERE.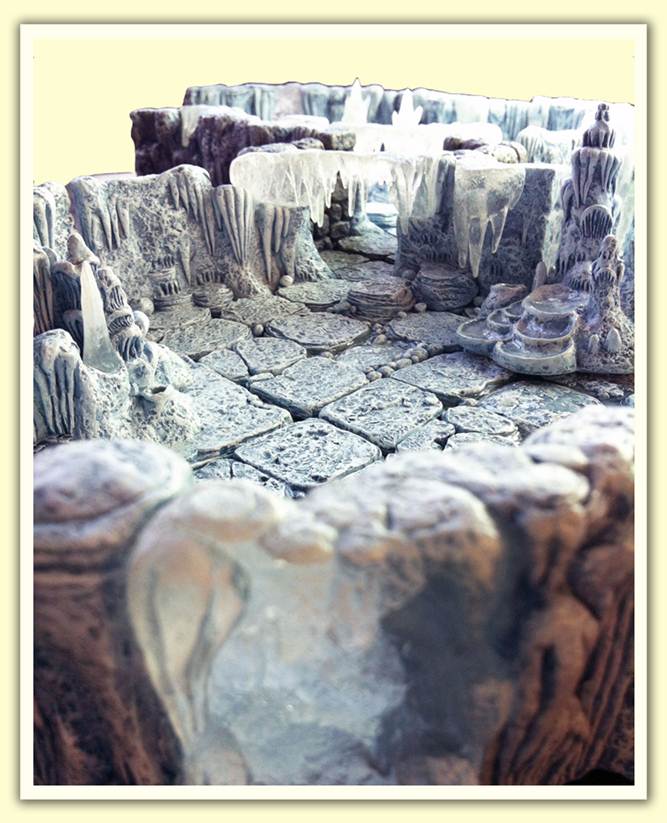 Woodland Set
This very beautiful limited-edition set sculpted by Sandra Garritty is just plain stunning.  With the upcoming release of the Hobbit films, everyone will want to have woodland/elven adventures.  Get yours now before they are all gone!  More info HERE.