DreamHack Atlanta
(November 15th - 17th, 2019)
Georgia World Congress Center, 285 Andrew Young International Blvd NW, Atlanta, GA 30313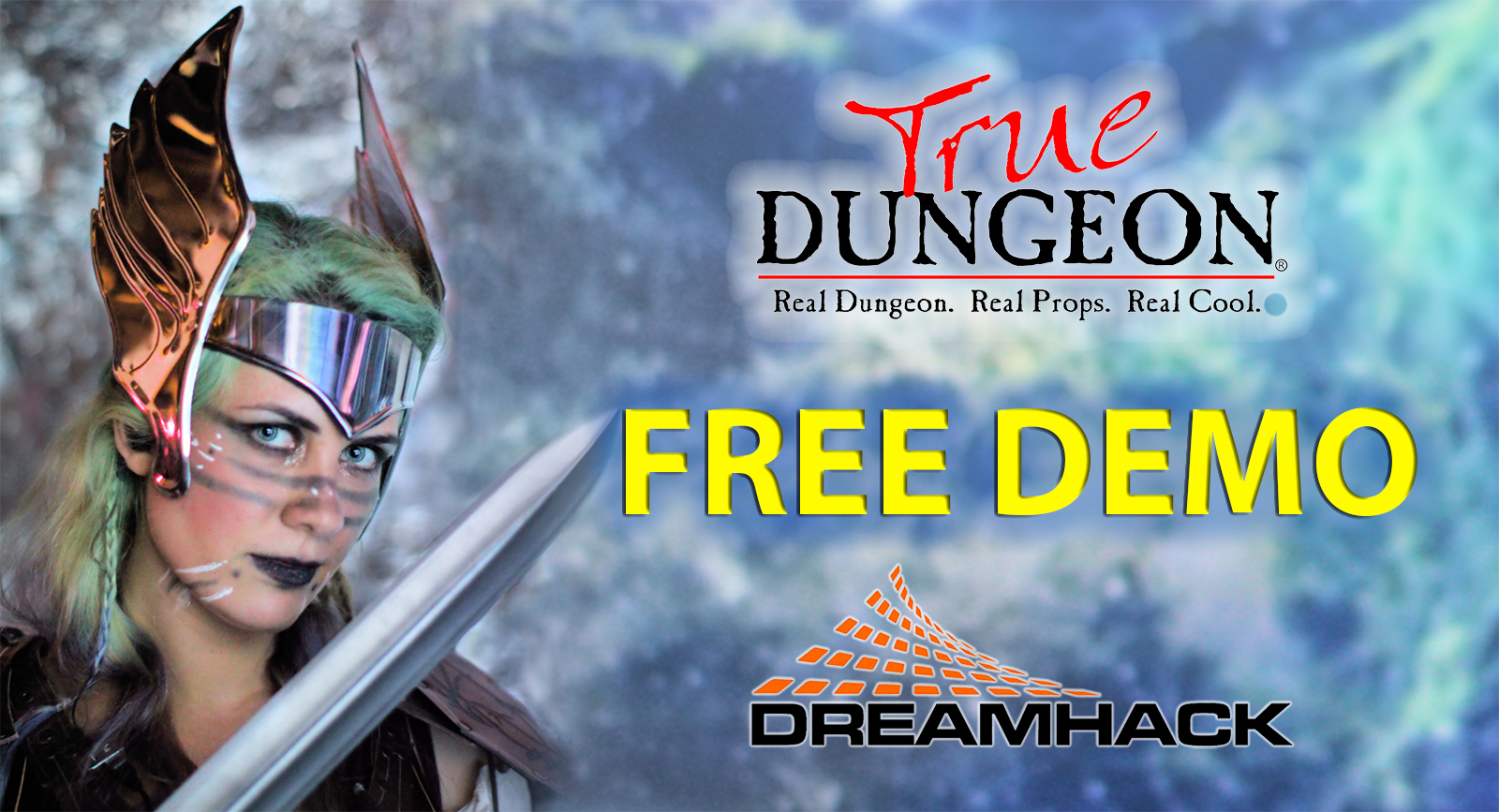 DreamHack and True Adventures, Ltd. are excited to announce True Dungeon at DreamHack Atlanta has been changed to allow ALL ATTENDEES to enjoy the convention for FREE. In response to attendee feedback, we have replaced the ticketed event with a cool FREE "Enhanced" Demo using rooms from last year's popular "N1 - Astral Journey" adventure. All players will receive a free pack of 10 Treasure Tokens, and the basics of the True Dungeon game will be introduced to players.
This 45-minute event will be free to all DreamHack Atlanta attendees, and no ticket is required. Just walk up to the event space and play!
THIS ENHANCED DEMO WILL BE OPEN:
Fri, 15 Nov. 12PM – 8PM
Sat, 16 Nov. 12PM – 8PM
Sun, 17 Nov. 10AM – 1PM
Come try your hand at this amazingly immersive escape-room adventure!
HEAR FROM OTHER ADVENTURERS
"True Dungeon might just be the coolest thing I've ever done at a convention."
– Patrick Rothfuss, NY Best-Selling Author of "The Name of the Wind"
"True Dungeon takes all those images we built in our imaginations and makes them real. When a Dungeon Master says, "You have about 10 seconds before the walls closes," you better make a quick decision because there is an actual door sliding shut in front of you."
– Wil Wheaton, "Wesley" from "Star Trek:TNG"